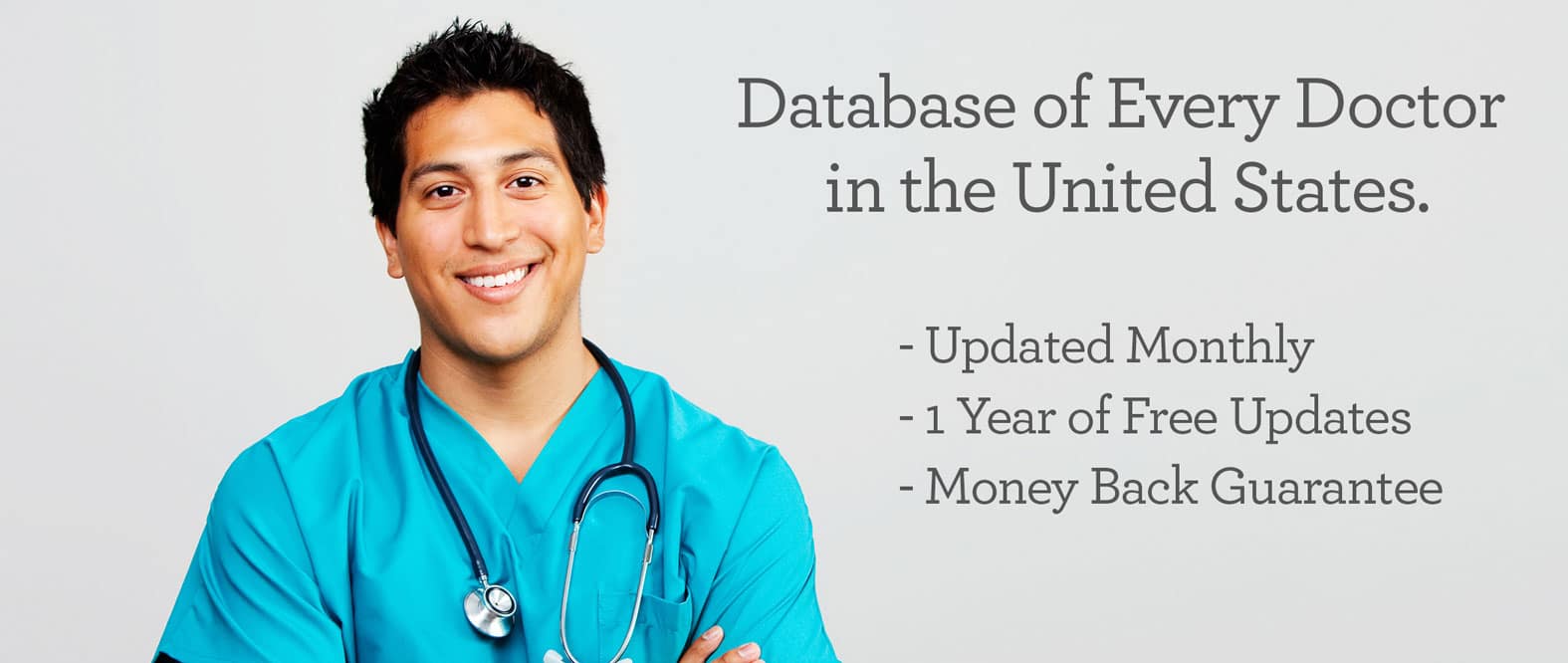 Why Choose Our Databases?
Data Accuracy
Our data is compiled using the actual information medical professionals submit to government authorities to keep their license current.
Free Monthly Updates
Each database includes free monthly updates for 1 full year.
No Risk Money Back Guarantee
We stand behind our product. If you are not completely satisfied, contact us for a full refund.
Download Instantly
Choose the database you want, enter your payment details, and download it instantly in an Excel compatible format.
You Own The List
You are not renting our data; you own the list.
Download a Sample of Each Database
Take a sneak peak of each database by downloading the first 30 records.
"My B2B clients demand reliable lists and this is my go to for medical sales leads. Very inexpensive plus the free monthly updates give me the start-ups who need to buy just about everything."
Jim B., Direct Marketing Consultant New Orleans, LA
"This has been a godsend for my web design business. Now I'm getting the steady stream of sales leads I need."
Kelvin J., WebDesignGURU Phoenix, AZ